Summer Science Internship
We are hiring!
Field Crew Leader Deadline: February 28, 2022.
Summer Internship Deadline: March 4, 2022.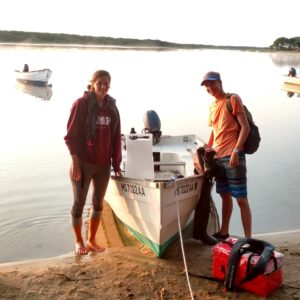 Each year the Great Pond Foundation (GPF) engages college interns to assist with the Ecological Monitoring Program and other initiatives related to maintaining and preserving healthy coastal ecosystems. GPF is committed to scientific data collection, much of which involves assessing water quality and biodiversity in Edgartown Great Pond and Chilmark Pond, as well as other similar coastal ponds on the island of Martha's Vineyard. In addition to the water quality monitoring Program, interns will help with the Biodiversity Monitoring Program and the MV CYANO cyanobacteria monitoring program. The Summer Science Interns will spend 75% of their time in the field working directly with GPF scientists and staff to successfully implement these projects. Interns will also support occasional summer outreach activities hosted by GPF for stakeholders of all ages.
GPF will hire two college students for the Summer Science Internships. In addition to their primary duties, each intern will assist with one of two ongoing, specialized, projects throughout their term described below:
Data Digitization Specialist: This intern will assist GPF's Watershed Outreach Manager with digitization and documentation of historical data related to Tisbury Great Pond. Decades of environmental data for this pond exists in handwritten notes and datasheets. This intern will play a vital role in translating these data into a more accessible format and preserving it for future use. This will include cataloguing, scanning, and interpretation of original documents to create a historical digital database.
Biodiversity Specialist: This intern will assist GPF's Scientific Program Director with the Biodiversity Monitoring Program, collecting data on species composition and abundance of fish, zooplankton, and phytoplankton in the Pond using beach seine and plankton nets. Additionally, surveys of aquatic vegetation, such as eelgrass (Zostera marina), will be conducted. This intern will primarily focus on collecting various forms of biological data and processing samples. Experience identifying planktonic species and using microscopes is preferred.
Meet the 2021 Summer Interns
This year, GPF expanded their Ecosystem Monitoring Program to include Chilmark Pond, Tisbury Great Pond, and Crackatuxet Pond, in addition to Edgartown Great Pond. We are thrilled to have two Summer Science Interns, Maggie and Kendall, to help with data collection in these ponds. Additionally, we started a new internship to help facilitate our MV CYANO program, which monitors the presence of cyanobacteria in our coastal ponds. Becca is our first Public Health Intern, who uses data from both the Ecosystem Monitoring Program and MV CYANO to inform local Boards of Health of potential health risks within our ponds. Our extensive monitoring programs would not be possible without these three interns, and we are very lucky to have such talented young scientists on our team!
GPF's Summer Science Interns: Maggie and Kendall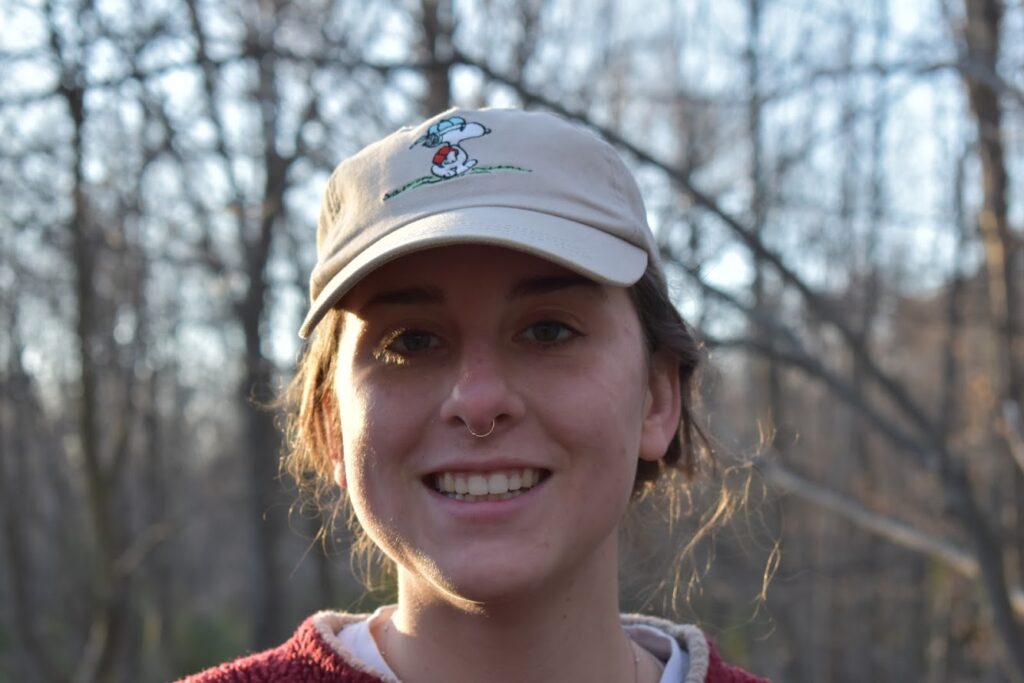 Maggie Sandusky recently graduated from the State University of New York College of Environmental Science and Forestry with a degree in Conservation Biology focusing on Marine Science and Environmental Writing and Rhetoric. She has strived to access research opportunities throughout her college experience and has assisted in two research labs during her undergraduate career. One focusing on Humpback Whale Dive Behavior and Southern Right Whale call frequency and the other investigating the relationship between hypoxic conditions detected via Manganese concentrations in the inner ear bone of fishes and parasite load. In addition to research, Maggie has experience in education via working for the Maria Mitchell Association on the neighboring island of Nantucket. She has a love for brackish systems due to her childhood on Cape Cod exploring the salt marshes and tidal ponds near her home. Joining the GPF team allows her to give back to these ecosystems that instilled her passion for biology and conservation.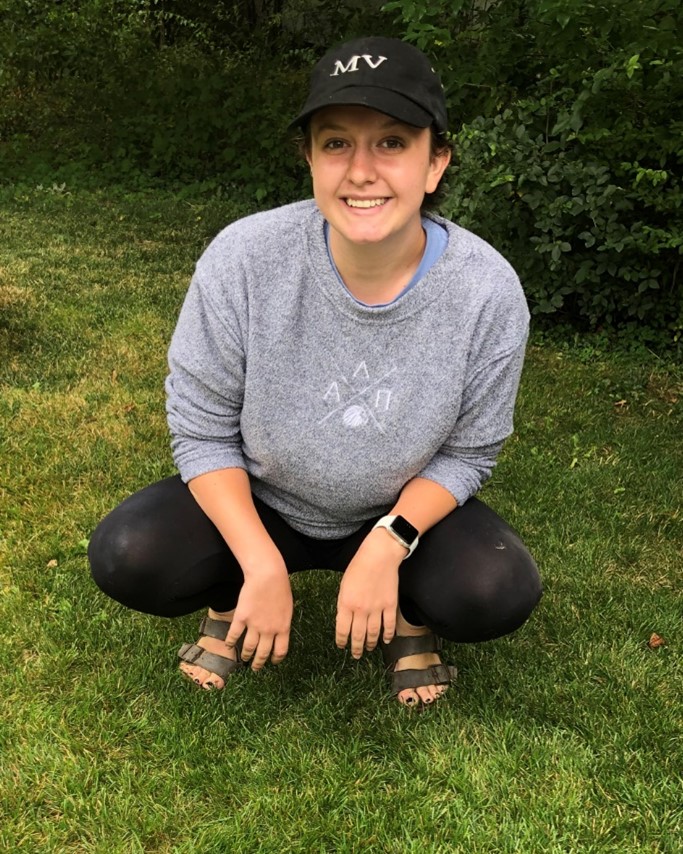 Kendall Rudolph is junior at Iowa State University majoring in Animal Ecology, Fisheries and Aquatic Sciences. She has been coming to Martha's Vineyard every summer since she was 3 weeks old. During her time on the island, Kendall developed a deep appreciation for the aquatic ecosystems on and around the island. She has taken classes at Iowa State like Fish Biology, Natural History of Iowa Vertebrates and Aquaculture and is looking forward to apply what she is learning in her classes as a Summer Science Intern at the Great Pond Foundation. In Iowa, she works as the Aquatic Specialist at a local pet store maintaining over 75 freshwater and marine habitats. In her spare time she enjoys spending time with her friends and caring for her two guinea pigs and chameleon.
GPF's Public Health Intern: Rebecca (Becca)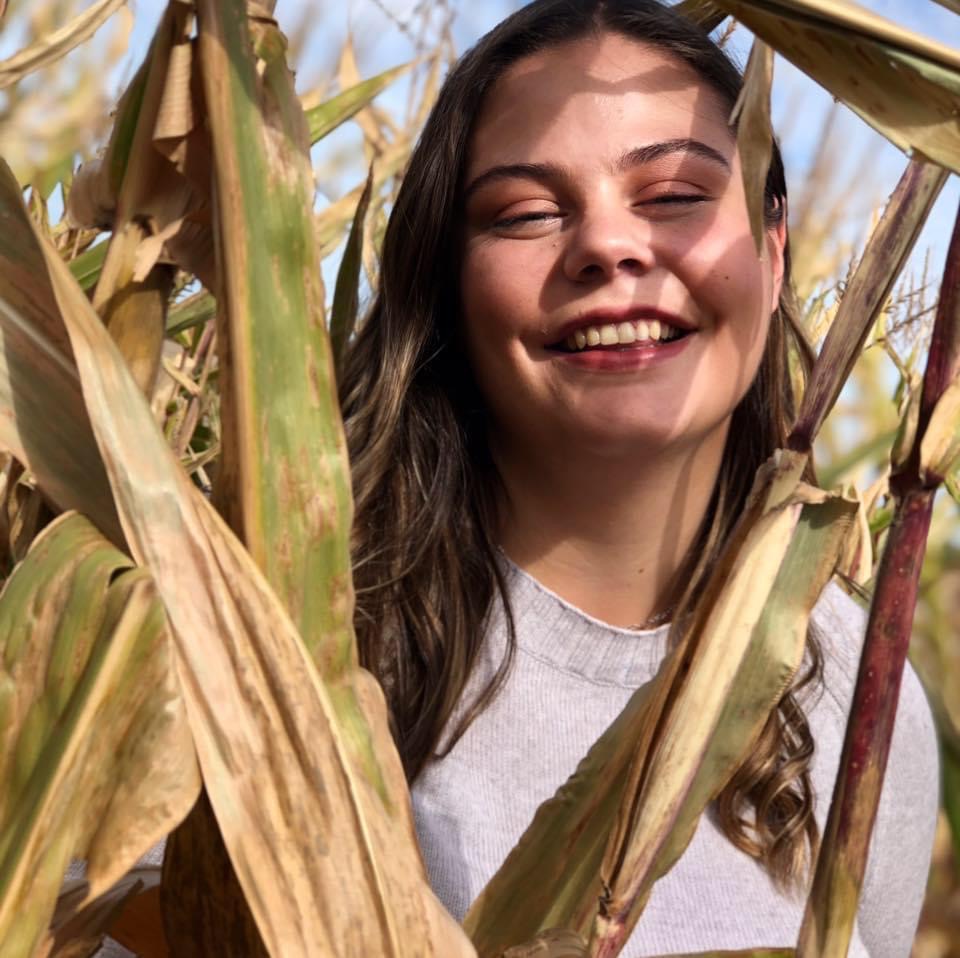 Rebecca Eyrick is an upcoming junior at Purdue University in Indiana studying Public Health with a concentration in environmental health. Rebecca has always cared about nature and environmentalism, participating in several college clubs and organization focused on climate change and nature conservation. She grew up in Indiana with yearly trips to the Vineyard which deepened her passion for nature and environmental biology. She is excited to work with GPF and help contribute to the health of the Great Ponds of Martha's Vineyard.
Meet the 2019 Field Team
Great Pond Foundation made a further commitment to our scientific program with the addition of Julie Pringle, Field Science Coordinator, to our year-round scientific staff on April 22nd, 2019, Earth Day. A most fortuitous day to start! We feel extremely lucky to have such an intelligent, hard-working, and committed field team in 2019 and we cannot wait for you to meet them.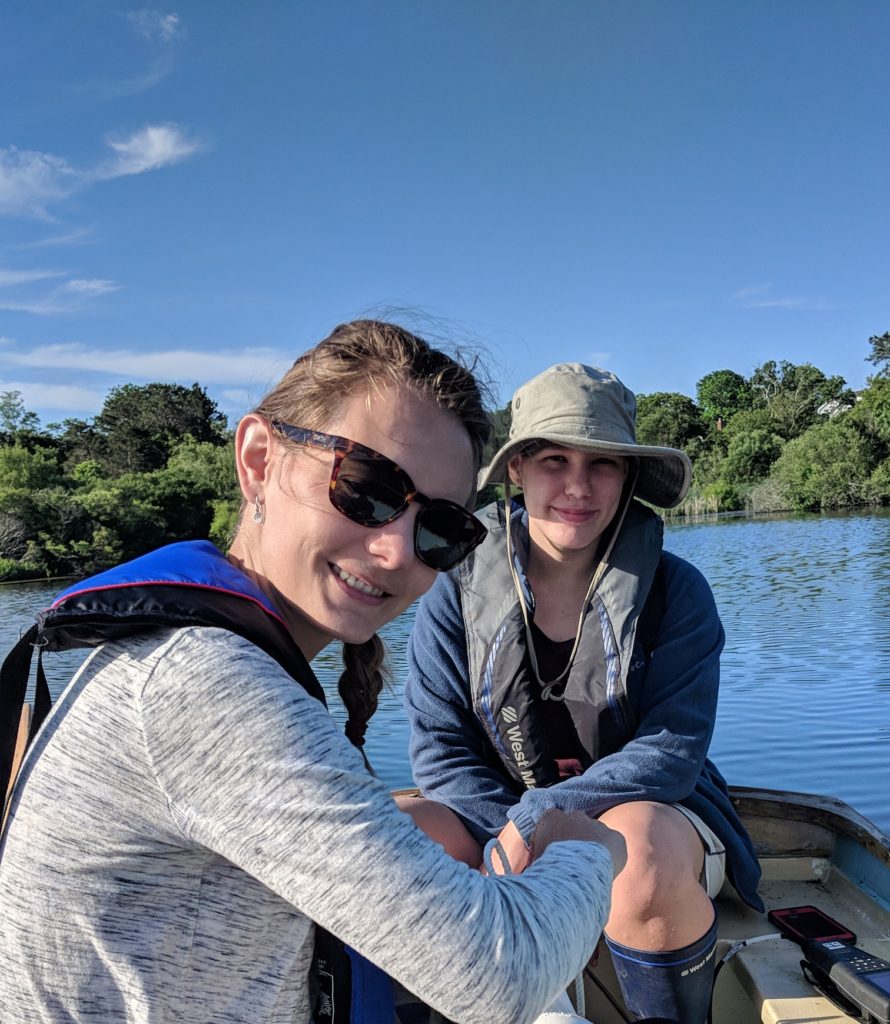 GPF's Field Science Coordinator: Julie Pringle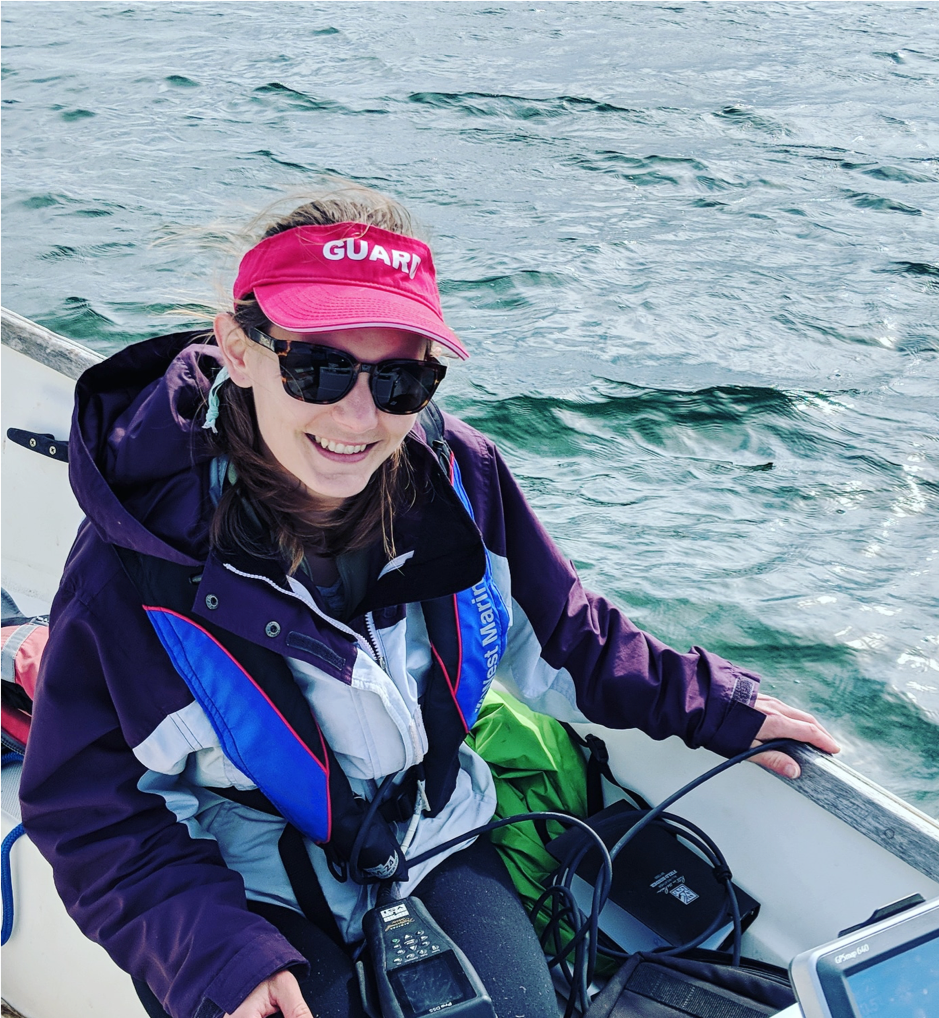 We are delighted to introduce Julie Pringle, who recently completed her Master's degree at University of Connecticut Avery Point, where she studied biological oceanography. At UConn, Julie's thesis focused on coastal ecology, specifically age and growth patterns of the Atlantic silverside, a small but abundant fish that plays an important role in the food web. Prior to graduate school, Julie worked as the Water Resources Intern at the Martha's Vineyard Commission and as a Laboratory Assistant at the Woods Hole Oceanographic Institution. As an undergraduate, Julie attended Tufts University, where she received a B.S. in biology. Julie has all of the academic qualifications and experience she needs to succeed as a field biologist, but it is her ability to solve problems, think one step ahead, and her careful attention to detail that make her the ideal Field Science Coordinator.
As a native Islander Julie developed a passion for anything water-related from an early age. Her childhood spent sailing and swimming led to a curiosity about the creatures living under the surface, which grew into a desire to protect this wildlife from the many threats they face. Julie hopes to draw on her prior research and work experiences to further expand the science initiatives at the Great Pond Foundation. She is excited to work with the growing dataset of water quality measurements to quantitatively analyze how pond health has changed over time. If you see her out on the water this summer say hi!
GPF's Summer Science Intern: Justine Cassel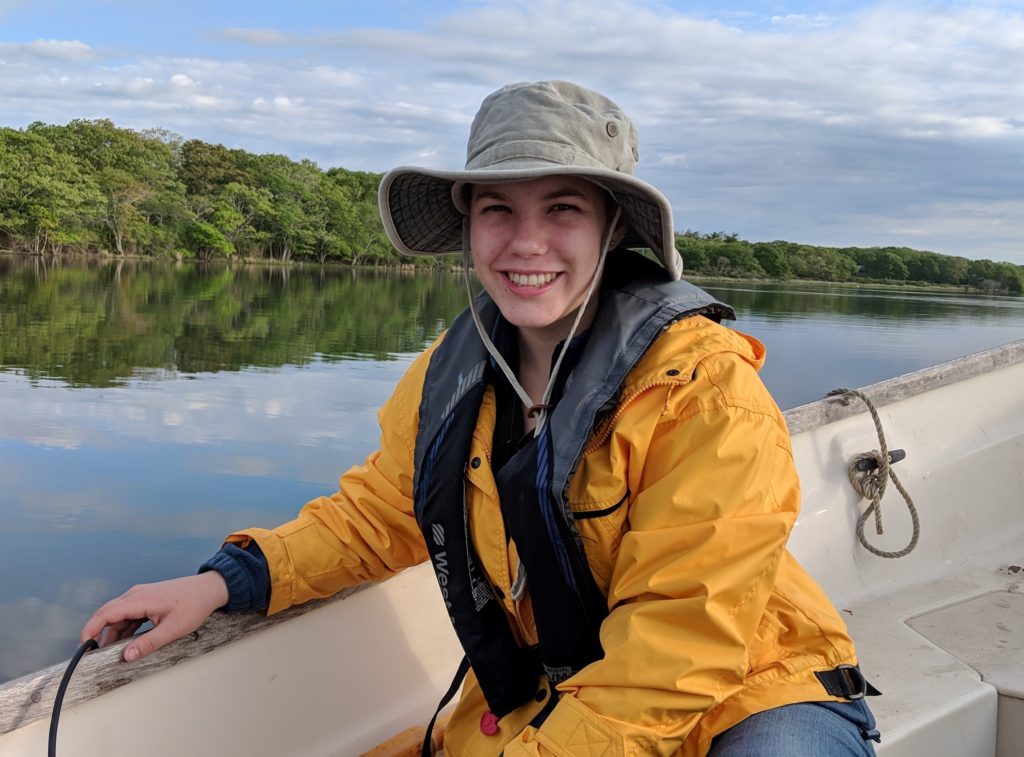 Welcome Justine Cassel, a 2017 graduate of the Martha's Vineyard Regional High School and a native islander, to the GPF team as our Summer Science Intern. After graduation, Justine spent the summer interning for Friends of Sengekontacket, where she worked closely with local shellfish departments. Justine then served for six months with AmeriCorps – American Conservation Experience in Arizona. In Arizona, Justine worked on trail maintenance and restoration to help promote environmental stewardship. Currently, Justine is a sophomore at the University of New Hampshire pursuing a dual major in Freshwater, Estuary, Marine Biology and Sustainability. Justine is mature beyond her years and combines an incredible level of poise and professionalism and is a hard-working and intelligent young scientist. Justine, we are so glad you decided to join our team!
Meet the 2018 Interns
Summer brings many wonderful things to Edgartown Great Pond, chief among them the people. This year the Great Pond Foundation is well-staffed with an enthusiastic and dedicated field team. It is our pleasure to introduce Spencer Goldsmith, Great Pond Foundation's High School Intern, and to welcome back Sam Hartman for his third summer. Congratulations to Sam on his high school graduation in June of 2018! Sam grew up along with our water sampling program and we are excited for him to assume a leadership role as our College Intern.
Spencer Goldsmith is a ninth grader at Falmouth Academy. His interests include space exploration, photography and travel, and he hopes to find a career that incorporates all three. Born and raised on the Vineyard, Spencer enjoys learning about and caring for his local ecosystems. He brings his attention to detail, and his experience with our summer STEM Camps, to the team.
---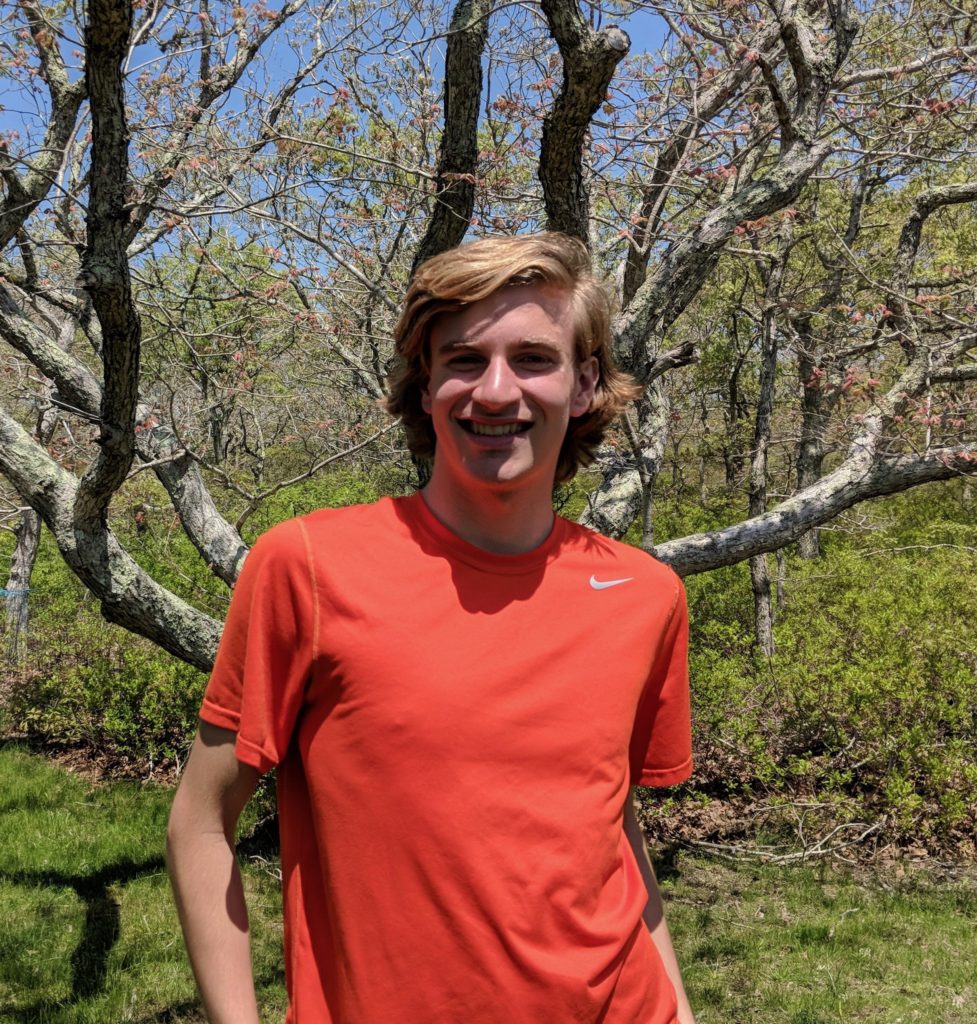 Sam Hartman recently graduated from the Newman School in Boston, and will attend Clark University in the fall. His interests include marine biology, hiking and going to the beach. Now entering his third year with the Great Pond Foundation, he looks forward to taking on more responsibility as the Senior Intern, as well as increased eelgrass research. During his senior year, Sam analyzed data that he helped collect during his first two field seasons. Through his internship this year he hopes to more fully understand the wildlife and health of the Pond. Learn more about Sam's 1st internship experience…