Island Ponds Community Workshop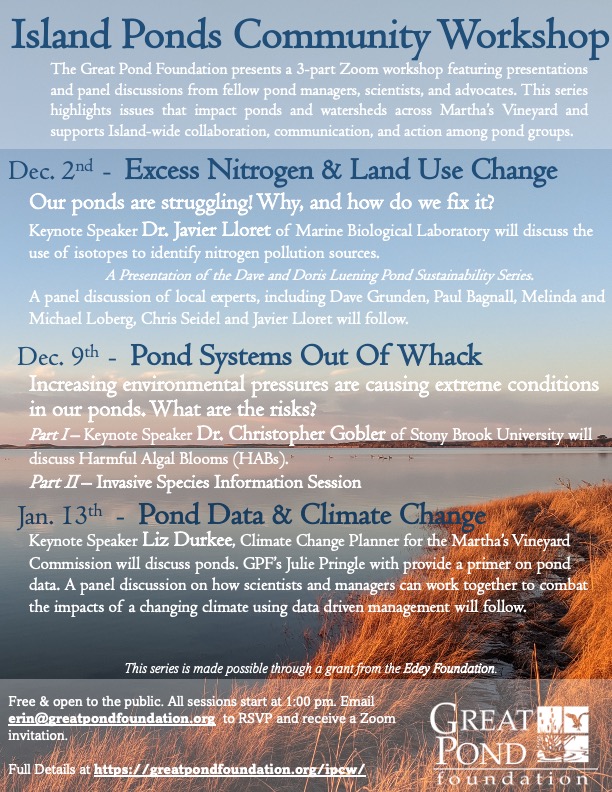 The Great Pond Foundation presents a 3-part Zoom workshop featuring presentations and panel discussions from fellow pond managers, scientists, and advocates.
This series highlights issues that impact ponds and watersheds across Martha's Vineyard and supports Island-wide collaboration, communication, and action among pond groups.
Videos of all the the workshop sessions can be found below.
For Island Ponds Community Workshop updates and future events, please Contact Us and ask to be added to the list.
Useful Resources:
https://www.mass.gov/lakes-and-ponds-program
https://www.mass.gov/marine-invasive-species-program
This series is made possible through a grant from the Edey Foundation.
December 2nd, 2021 – Excess Nitrogen & Land Use Change
December 9th, 2021- Pond Systems Out of Whack
January 13th, 2022 – Data in a Changing Climate