About Us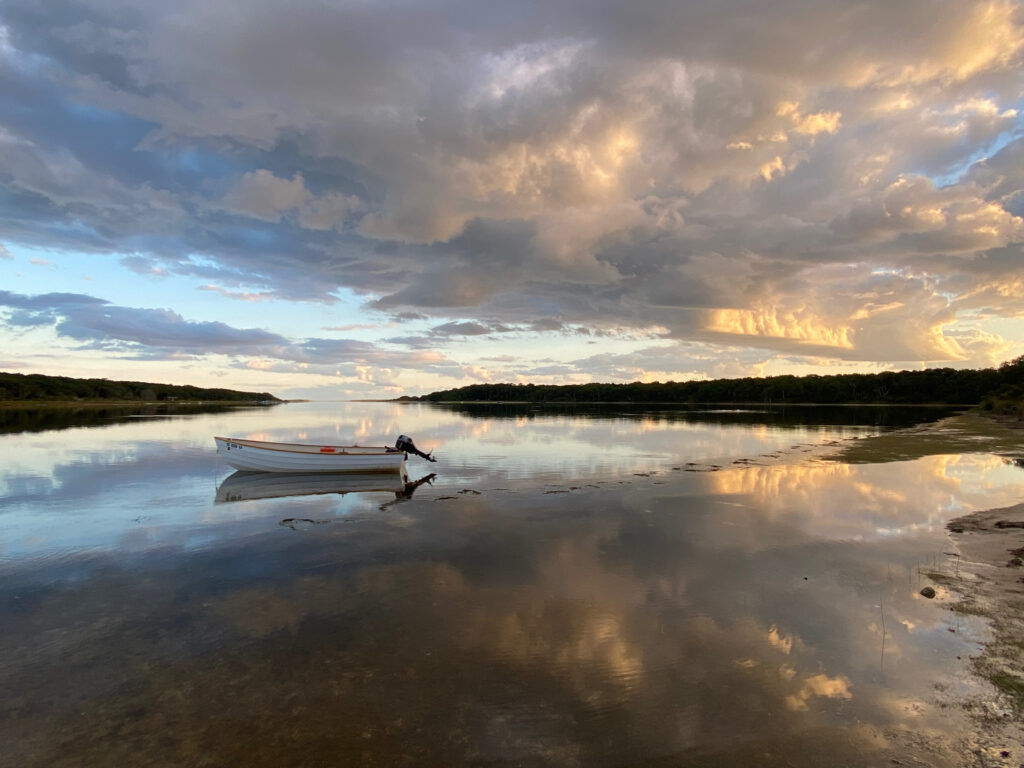 Established in 1998, Great Pond Foundation leads in estuary science and restoration, using data generated by our programs for informed pond management. Our team builds strong partnerships with neighbors; fostering learning and expertise; and sharing tools and techniques.
The coastal ponds of Martha's Vineyard are globally rare, ecologically fragile, treasures whose preservation and restoration are fundamental to the Island's long-term sustainability. The Island depends on clean and healthy coastal waters to feed families and support the local economy. These living waters define both the spirit and the character of our community.
Mission
To cultivate the resilience of our coastal pond ecosystems through science, collaboration, and education.
Objectives
understand the ecological health of our coastal ponds, providing scientific resources
educate and engage our community about their role in pond and watershed health
prepare for climate challenges by cultivating ecosystem resilience
identify sources of impairment and support data-driven mitigation
advocate for scientifically informed pond management
foster collaboration
Our Team
LEADERSHIP & STAFF
Chair
AC Greer
Treasurer
Robert Rukeyser
Clerk
Anne Mazar
Directors
William Darman, Jeremy Houser, Melani Nardone, Zeev Pearl, Richard Saltzman, Kristina West
Executive Director
Emily Reddington
Contact Emily
Chief Financial Officer
Barbara Conroy
Contact Barbara
Director of Science & Collaboration
David Bouck
Contact David
Operations Coordinator
Catherine Bonham
Contact Catherine
GPF Council
Mike Corbo
Lisa MacKenty
Brian McCaslin
Tony Hull
Terry Kassel
Glenn Larsen
Melissa Vail