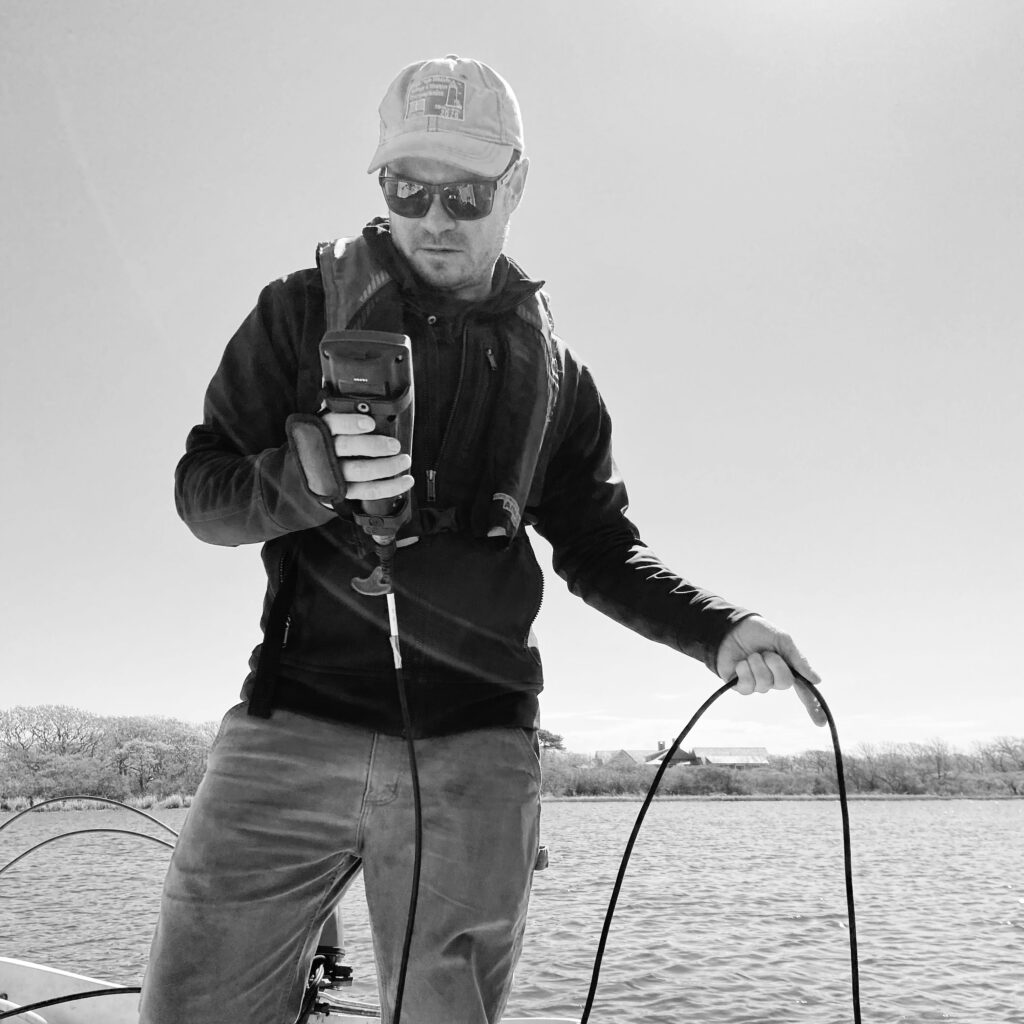 Please join GPF in congratulating David Bouck on his promotion to Director of Science and Collaboration. In this newly created position, David oversees the Foundation's scientific endeavors and collaborative efforts. David originally joined GPF's team in February 2021 as our Watershed Outreach Manager.
During his time at GPF David has demonstrated excellence in fostering collaborative relationships, has supported community cooperation through data sharing and preservation, and has enhanced the Foundation's capacity to analyze and present data spatially. David's data-rich maps are incredible, especially if you have been on the receiving end of one!
David leads his scientific team with humor, humility, intelligence, and grace. Those of us who get to work with David on a daily basis count ourselves as lucky. The Great Pond community benefits from David and his team's work collecting and analyzing MV CYANO data; providing regular reports to shellfish departments and riparian groups responsible for cutting ponds; monitoring pond ecosystems; and collaborating with scientists from on and off of the Island. Learn more about David here.
We also want to wish former Scientific Program Director, Julie Pringle, well in her new position with the Edgartown Shellfish Department. The Town of Edgartown is lucky to have Julie's scientific skill and knowledge for the benefit of all Edgartown waters. We are grateful for Julie's work on behalf of the Great Pond community during her time at GPF.