Explore our work in the 2020 Annual Report!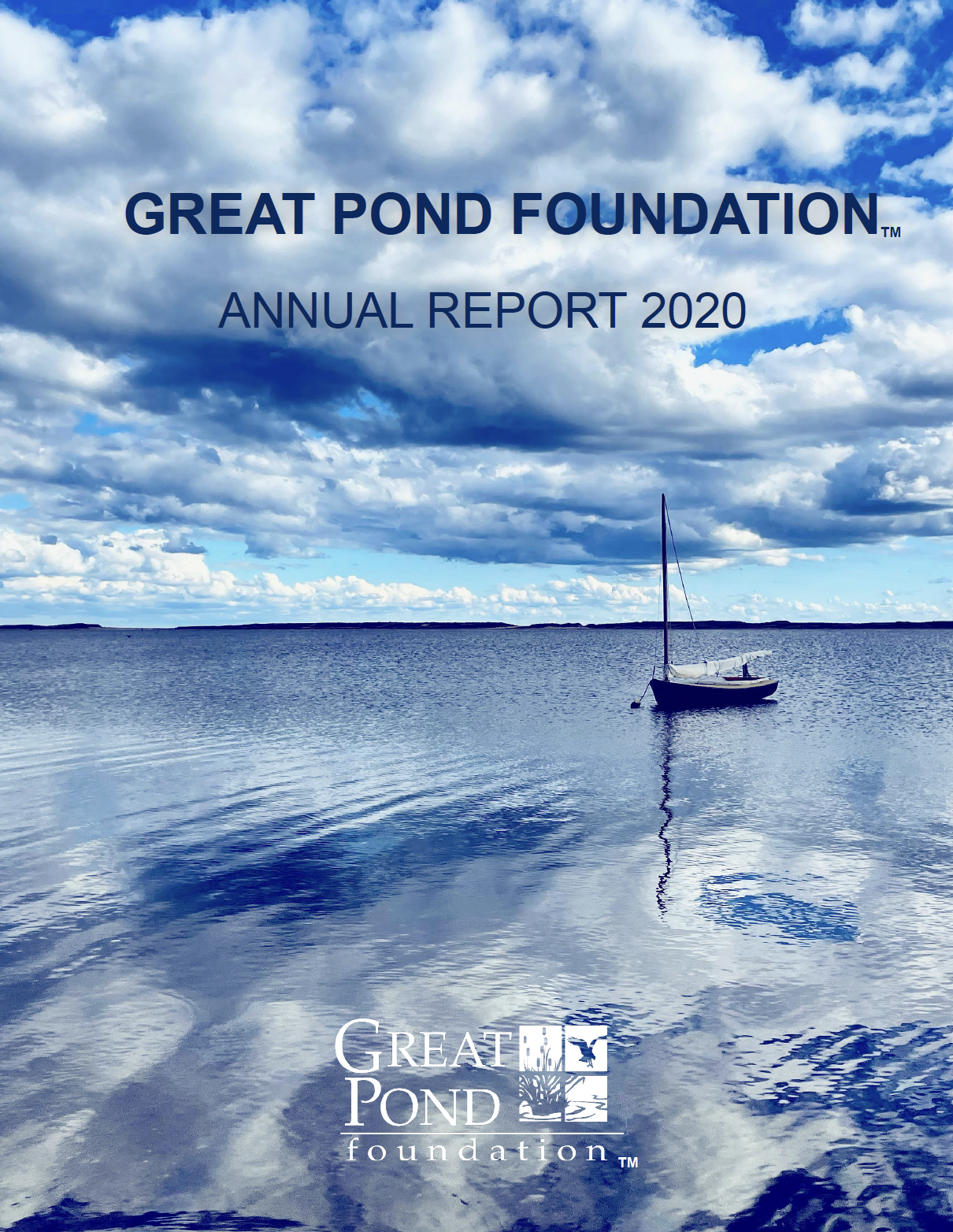 ---
We are proud to bring you Great Pond Foundation's Annual Report – 2020. Please join Great Pond Foundation in our efforts to restore the ecological health of our coastal ponds through scientifically informed management, public education, and community collaboration.It is going to take an Island of informed and engaged community members to protect our precious ponds.
~ Discover how we Document Diversity in Edgartown Great Pond.
~ Learn about MV CYANO, the Island's 1st cyanobacteria monitoring program.
~ Enjoy reflections on the History of Mattakeset Creek from Michael Shalett.