Explore our work in the 2019 Annual Report!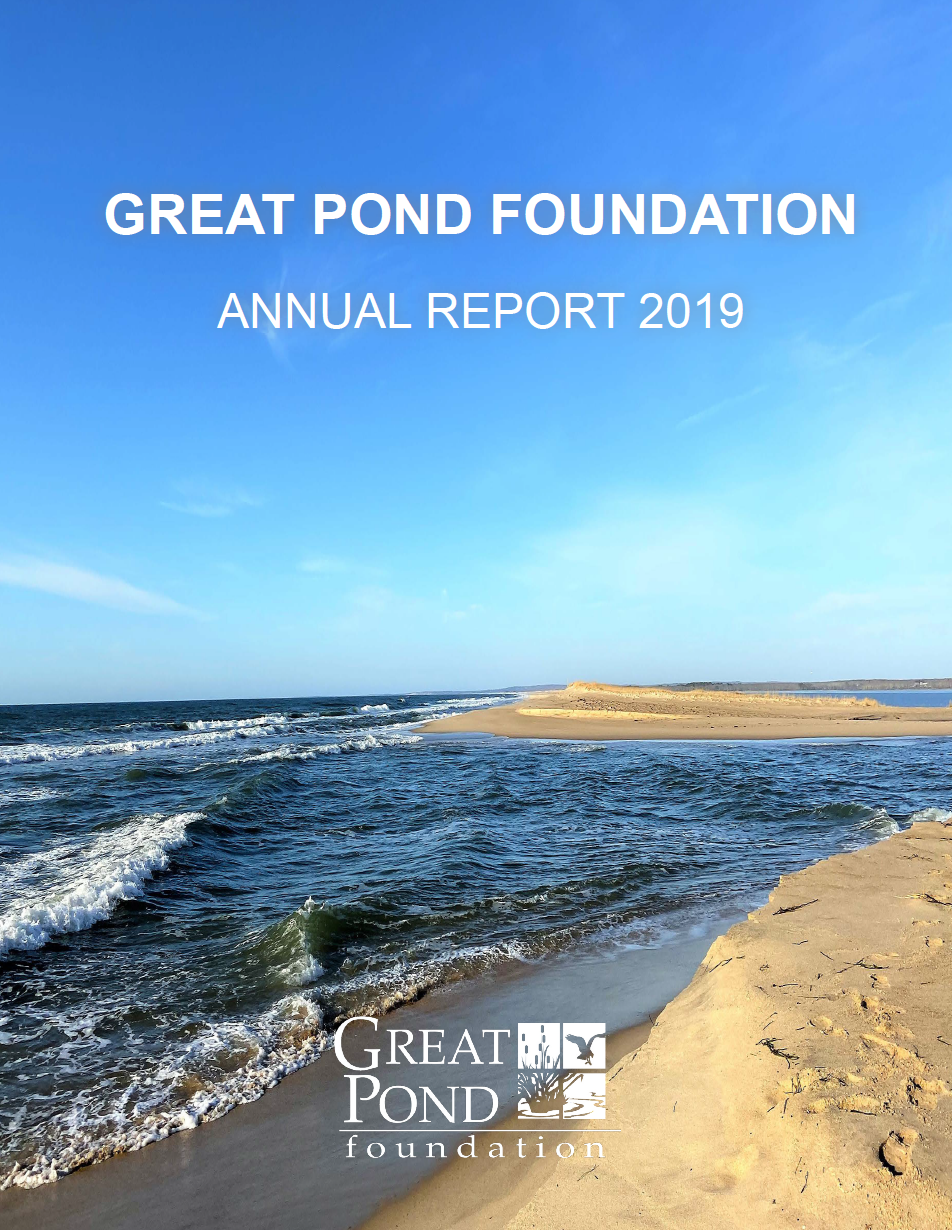 We are proud to bring you Great Pond Foundation's Annual Report – 2019.  Please explore our work and learn about how our work over the last decade has made Edgartown Great Pond a Restoration Success Story.
~ Learn how Dredging Keeps Edgartown Great Pond Alive.
~ Discover plans how the to help  in EGP.
~ Enjoy 50 years of Pond Reflections with GPF Director Dave Luening.