Meeting House Place: DRI 682
There is currently a proposed development of regional impact, Meeting House Place, under review by the Martha's Vineyard Commission (MVC). This development would host over 30 large (7 bedroom) homes within the Great Pond Watershed. For more details on review process, you can visit the MVC's webpage dedicated to DRI 682.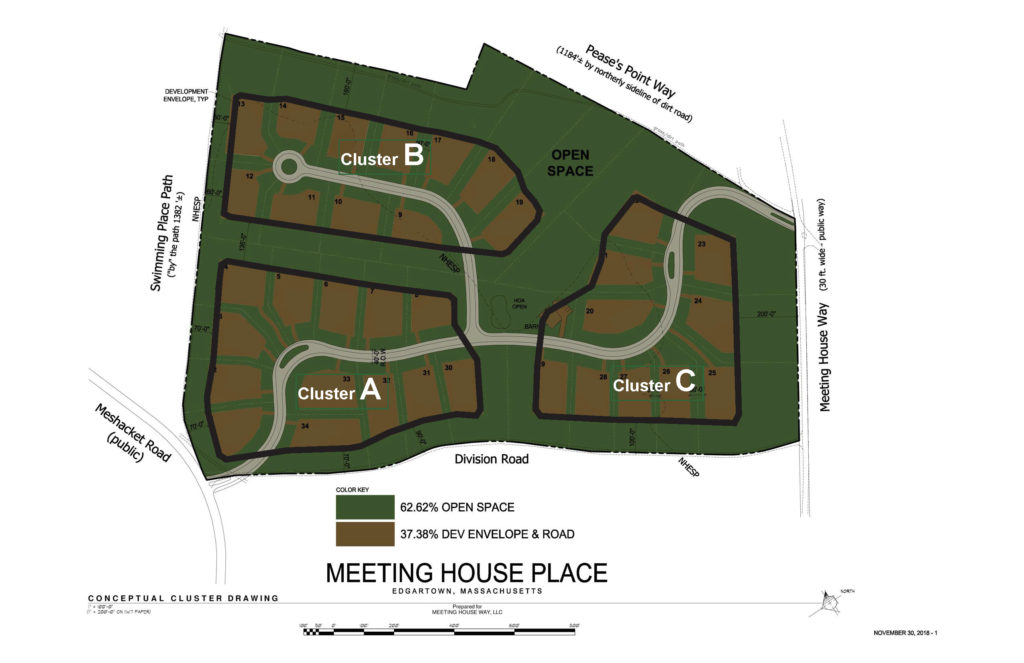 Great Pond Foundation (GPF) is dedicated to studying and preserving the health of Edgartown Great Pond. As such, development and habitat alteration of any sort within the Great Pond watershed are of concern to GPF. After over a decade of concerted conservation and restoration effort by our Foundation, the Town of Edgartown, the Martha's Vineyard Shellfish Group, other island non-profits, and numerous private citizens, the health of Edgartown Great Pond (EGP) has improved visually and quantifiably as is noted in GPF's water quality report and in the Water Quality Monitoring Assessment of the Martha's Vineyard Island-Wide Estuaries and Salt Ponds Summary 2017 submitted to the Martha's Vineyard Commission. Maintaining this improved water quality and ecosystem health requires a dedication to protecting the delicate balance that currently exists.
GPF submitted comments to the MVC and was present at the hearing on February 7th, 2019.
More information about the proposed development can be found in these Vineyard Gazette and Martha's Vineyard Times articles.