EGP Spring Opening: March 2020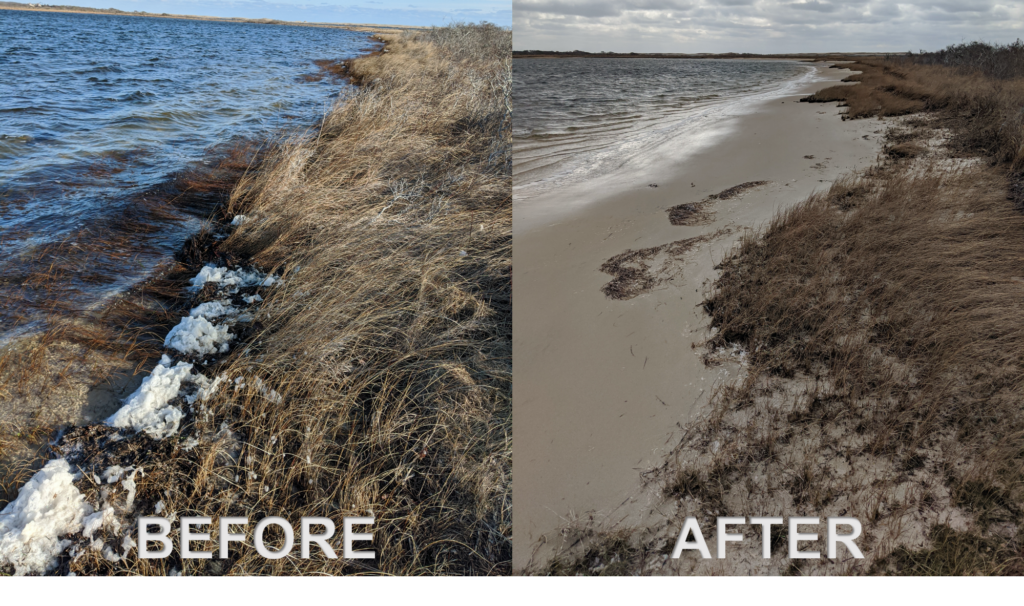 Edgartown Great Pond was about 3.7 feet above sea level before the barrier beach was cut open to the Atlantic Ocean on Sunday, March 22, 2020.  The Pond was began draining with a strong flow and was still draining as of Monday afternoon.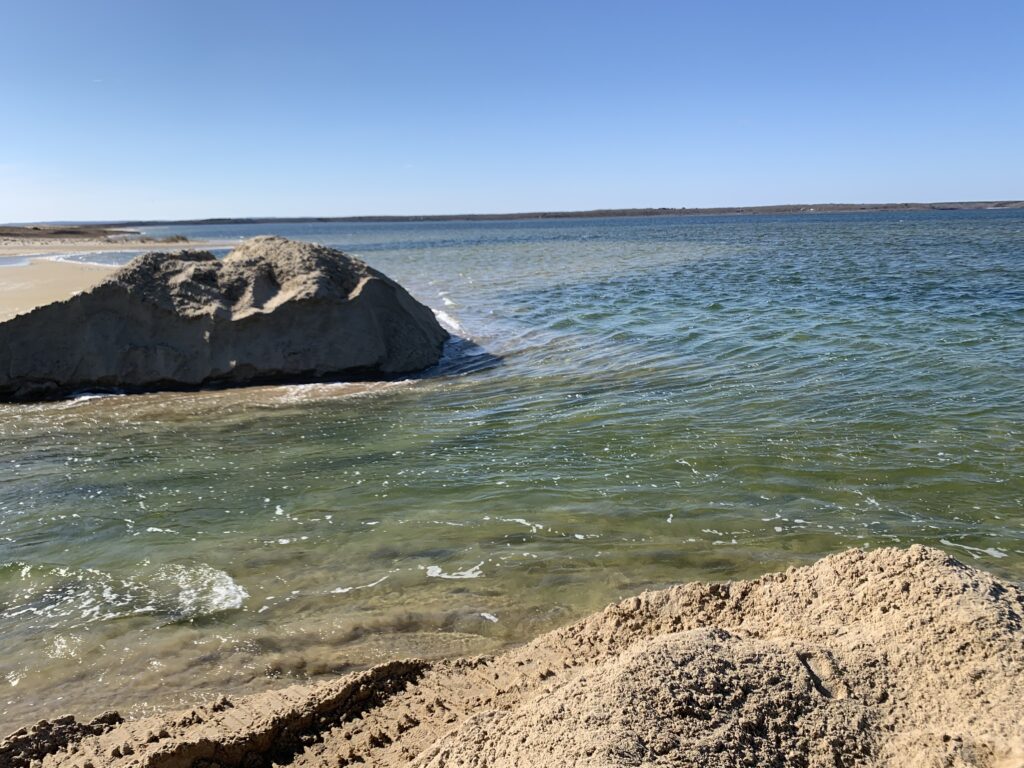 There are two phases to every cut:
1) Drainage => ~24 hours
2) Tidal Flush => days to weeks
The cut was off to an excellent start as of Sunday afternoon. The gushing flow can be seen in the impressive videos captured by Zeev Pearl.