Pond Preservation in a Changing Climate: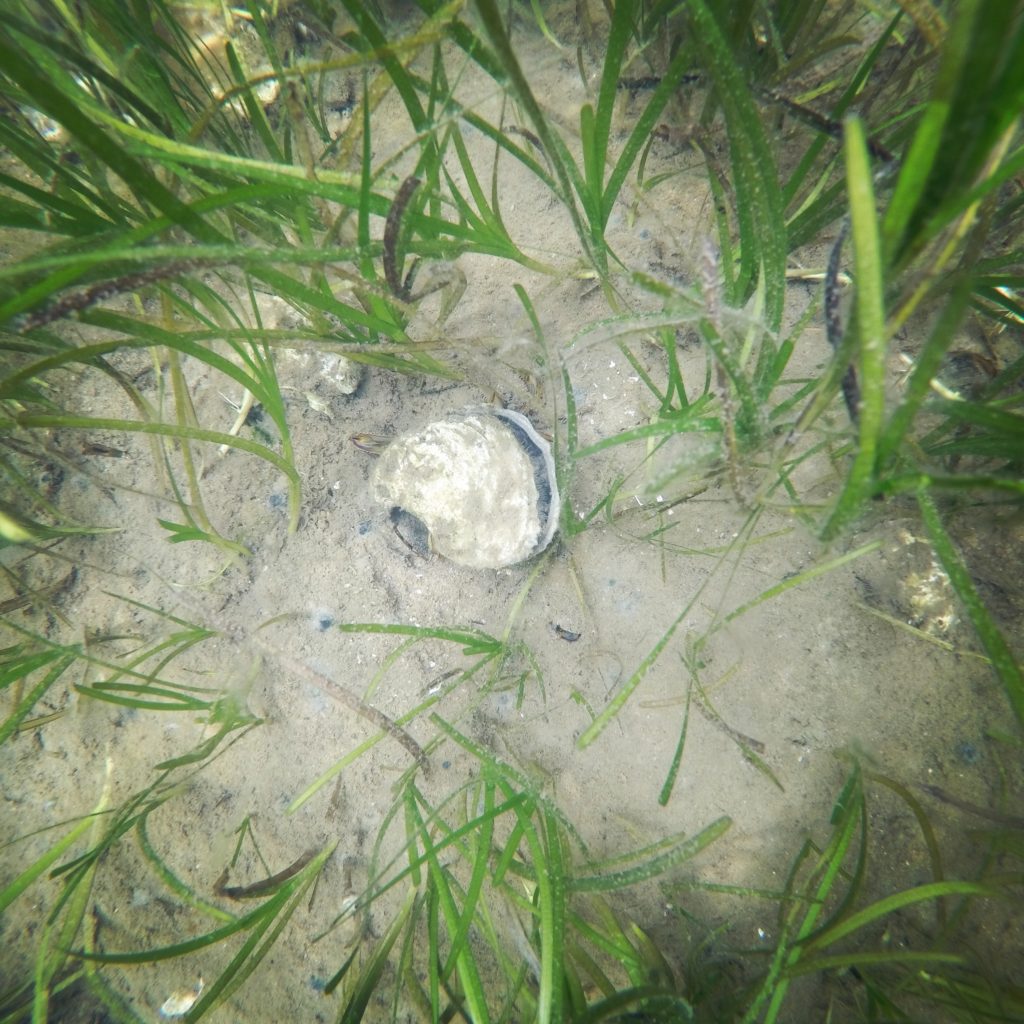 Both this summer and last, Edgartown Great Pond has exceeded 85 degrees Fahrenheit, the upper limit of temperature range for healthy ponds. Excess heat puts stress on the delicate balance of the Pond's ecosystem. Most native animals and plants are adapted to cooler temperatures. Their biological cycles can be impacted with by extreme temperatures. Algal blooms are more common when temperatures are hot. With warming temperatures predicted, we need to adapt our management strategies to reduce the stress factors we can control, such as nutrient inputs into our coastal ponds and estuaries.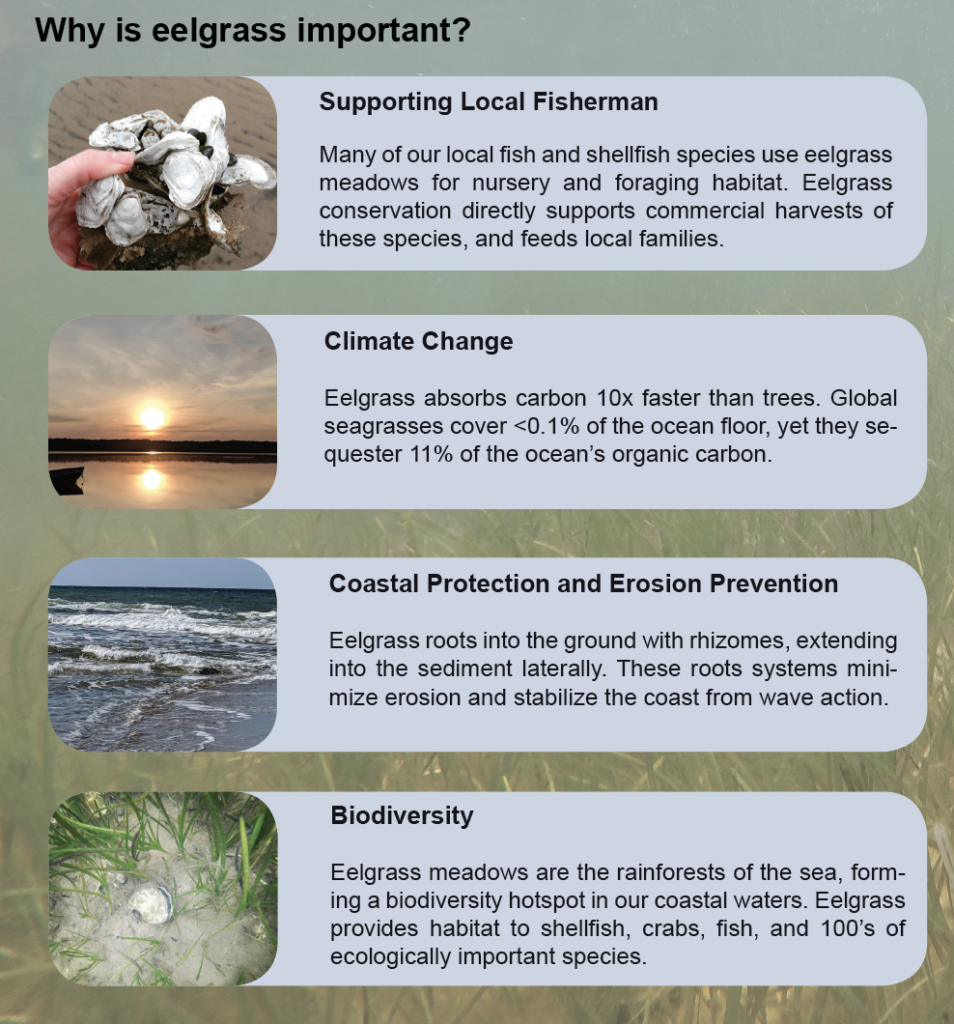 The last decade of restoration on Edgartown Great Pond has resulted in clear water and a thriving ecosystem with eelgrass meadows and bountiful oysters. Maintaining and protecting these resources is critical to the future health of the Pond and the planet.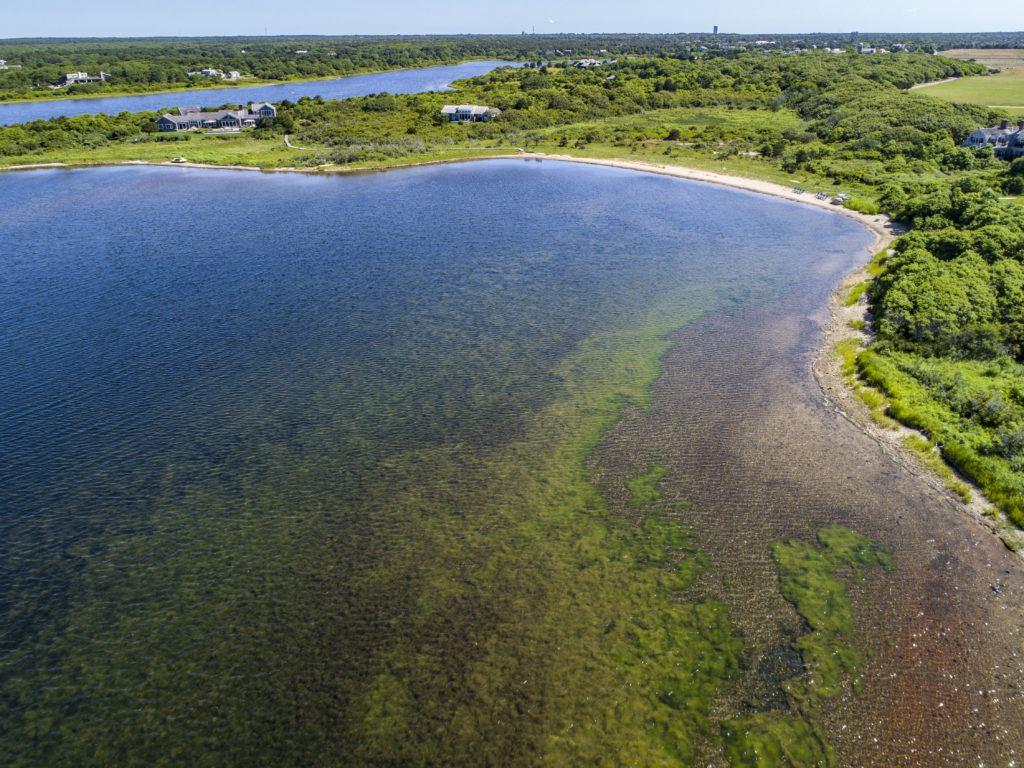 Understanding Algal Blooms & Speaker Panel – August 17th
Now more than ever, it is important to learn about algal blooms. Blooms are becoming more frequent both locally and globally, with increasing temperatures and excess nutrients feeding the excess growth, or blooming, of algae. Do you know the difference between micro and macro algae? What types of blooms are harmful to humans? What is the environmental impact of algal blooms? Learn about all this and more from Marine Biological Laboratory scientist, Dr. Kristin Gribble on Saturday August 17th at 10 am at the Edgartown Library. Following the presentation on algal blooms, there will be a panel discussion with local biologists and civic leaders about the importance of preserving local waters and the challenges facing our coastal ponds.
Speaker Panel
Paul Bagnall: Edgartown Shellfish Constable, Herring Warden, Marine Biologist
Kristin Gribble: Associate Scientist, Marine Biological Laboratory, Woods Hole, MA
Julie Pringle: Great Pond Foundation Biologist and lifelong Island resident
Richard Toole: Martha's Vineyard Commissioner OB, Chair of the Martha's Vineyard Water Alliance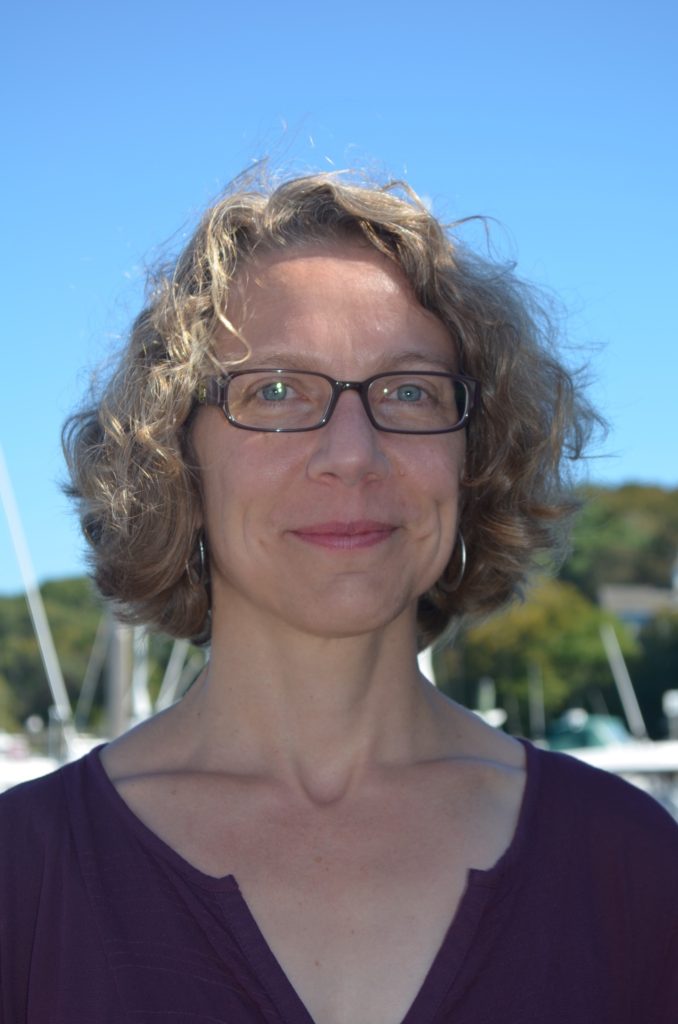 Kristin Gribble is a molecular biologist and ecologist, and works as an Assistant Scientist at the Marine Biological Laboratory in Woods Hole, MA.   Kristin is broadly interested in how environmental conditions and genetics interact to determine an organism's evolutionary fitness.  Kristin has a B.A. in Biology from Lawrence University in Appleton, WI, and a Ph.D. in Biological Oceanography from the MIT-Woods Hole Oceanographic Institution Joint Program.  As a graduate student, Kristin studied the ecology and evolution of harmful algal blooms in the Gulf of Maine and off the coast of Ireland.  Prior to graduate school, Kristin worked at the Center for Coastal Studies and the Waquoit Bay National Estuarine Research Reserve as a coordinator and research assistant for citizen water quality monitoring groups on Cape Cod; she has both a personal and scientific interest in the health and ecology our local coastal waters.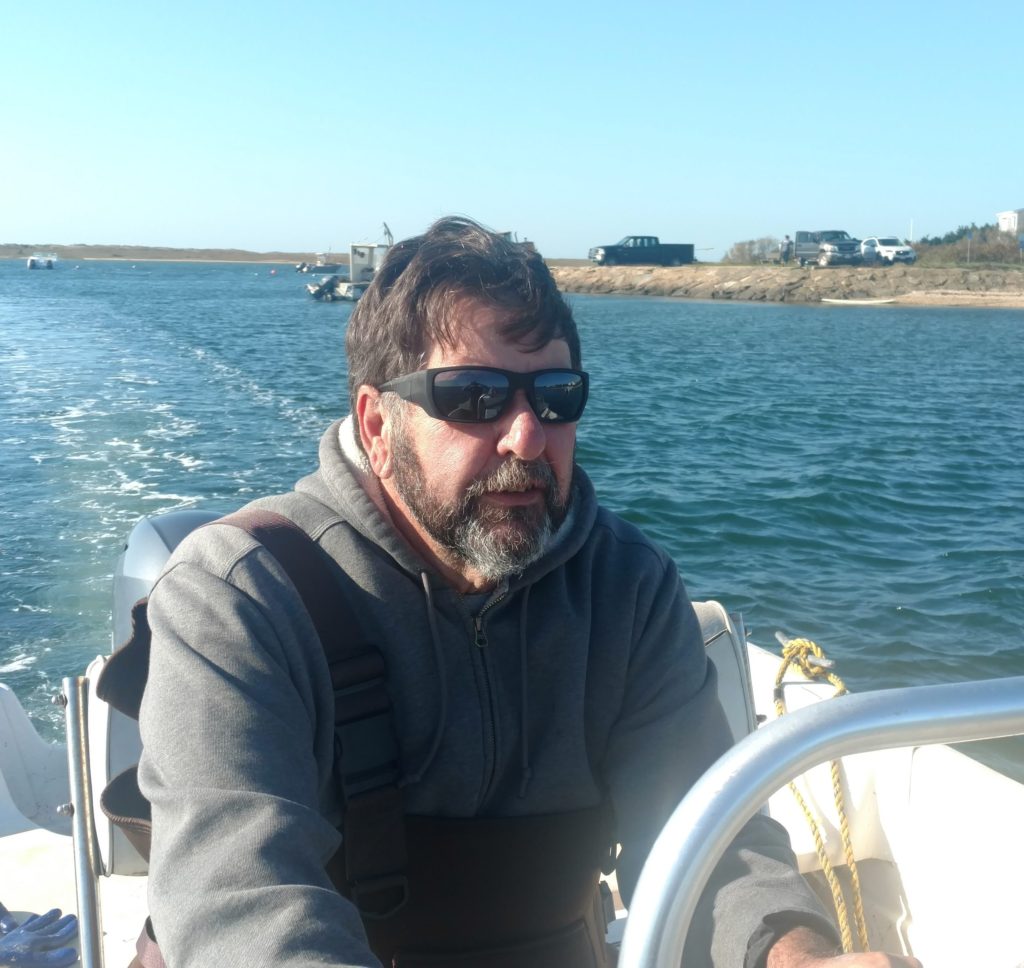 Paul Bagnall has been on the Vineyard since 1968 and has made a career working on the water. A 1974 graduate of MVRHS, Paul went on to study Biology at UMASS Boston and has been working as the Edgartown Shellfish Constable and Herring Warden since 1984. In his career as a Marine Biologist he has collaborate with scientists from WHOI, the MBL, Rutgers, SMAST, Great Pond Foundation, and countless others. Paul currently sits on the MVSG Board of Directors as its president.
Richard Toole is the chair of the Martha's Vineyard Water Alliance and is an elected member of the Martha's Vineyard Commission serving the Town of Oak Bluffs. Richard has been a resident of Martha's Vineyard for over 45 years, and has served on many Boards, including being the President of the VCS Board of Directors for three years. Currently, he serves on the Cape Light Compact Board, Cape and Vineyard Electric Cooperative Board, and on the Oak Bluffs Land Bank Advisory Board. He has a degree from the University of Rhode Island in Agricultural Sciences and Resource Development. He is also a carpenter and a caretaker.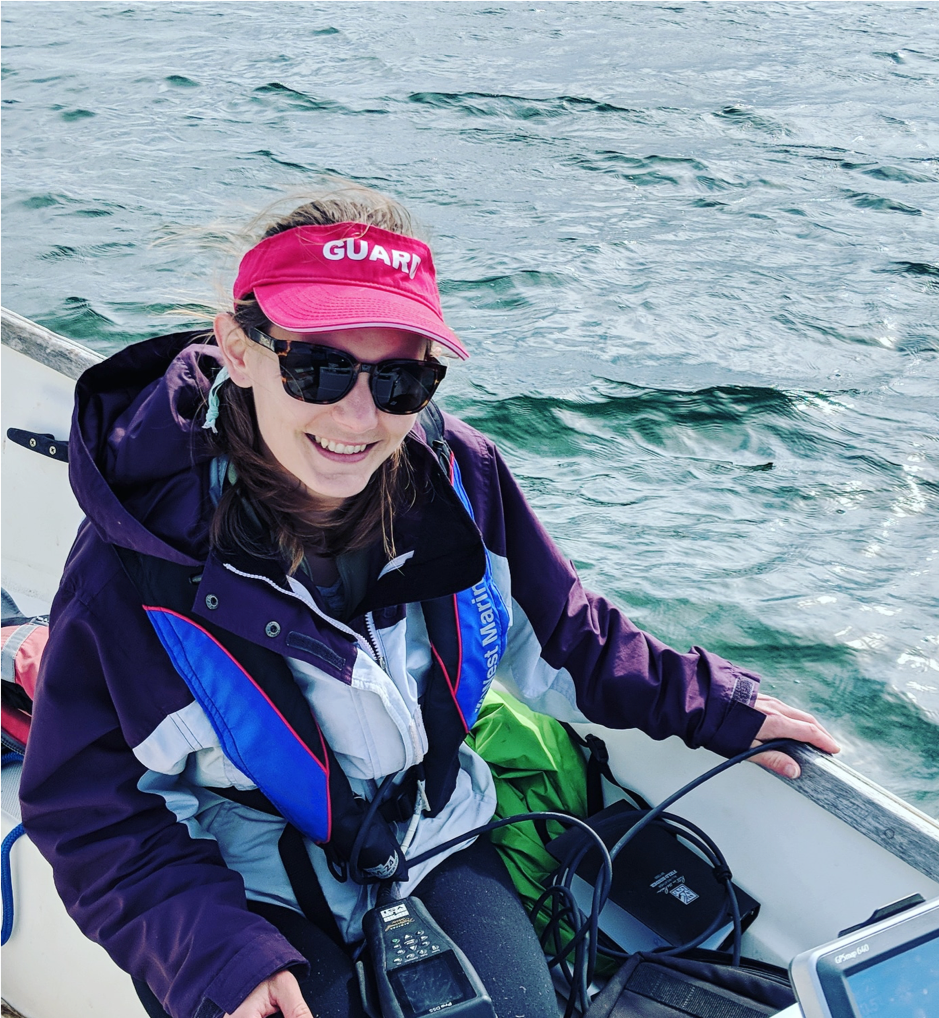 Julie Pringle is an islander who spends her life sailing an studying the water. Julie recently completed her Master's degree at University of Connecticut Avery Point, where she studied biological oceanography. At UConn, Julie's thesis focused on coastal ecology, specifically age and growth patterns of the Atlantic silverside. Prior to graduate school, Julie worked as the Water Resources Intern at the Martha's Vineyard Commission and as a Laboratory Assistant at the Woods Hole Oceanographic Institution. As an undergraduate, Julie attended Tufts University, where she received a B.S. in biology. At Great Pond Foundation, we feel lucky to have her managing our field science programs.