Explore our work in the 2018 Annual Report!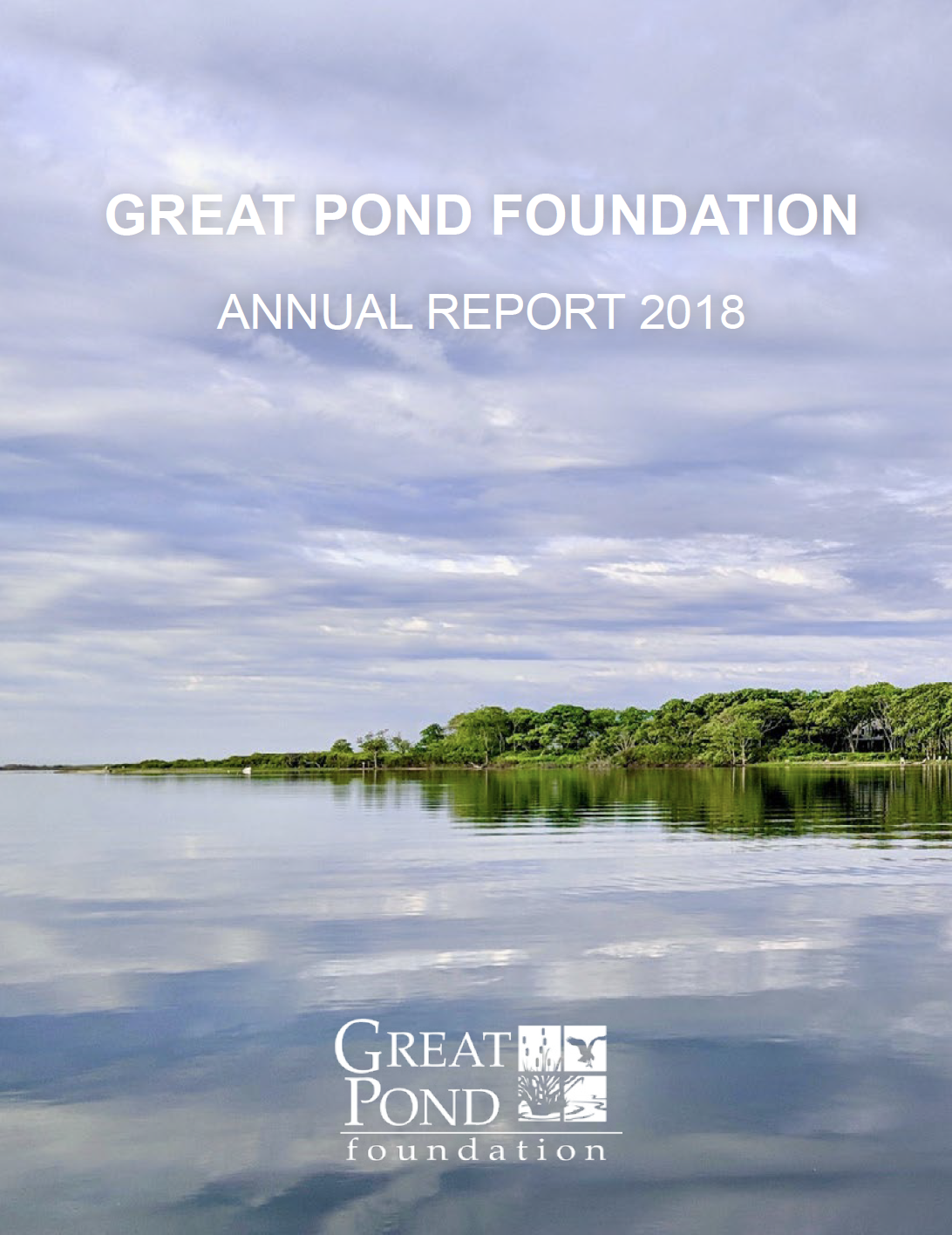 We are proud to bring you Great Pond Foundation's Annual Report – 2018.  Please explore our work and learn about how our work over the last decade has made Edgartown Great Pond a Restoration Success Story.
~ Learn how Local Conservation can have a Global Impact.
~ Discover the exciting new information about Clinging Jellyfish in EGP.
~ Meet John MacKenty, a data collector and Pond advocate for 70+ years.