You're invited!
Join GPF scientists, Island health agents, and pond community members to discuss cyanobacteria blooms and monitoring in 2022…plus plans for 2023. In 2022 coastal ponds showed more algal growth than 2021 and this followed the trend region-wide. Cyanobacteria blooms are also know as cyanoHABs, as they are one type of Harmful Algal Blooms. Learn more about blooms here.
Thursday, March 30th, 2023 @3:30 pm via Zoom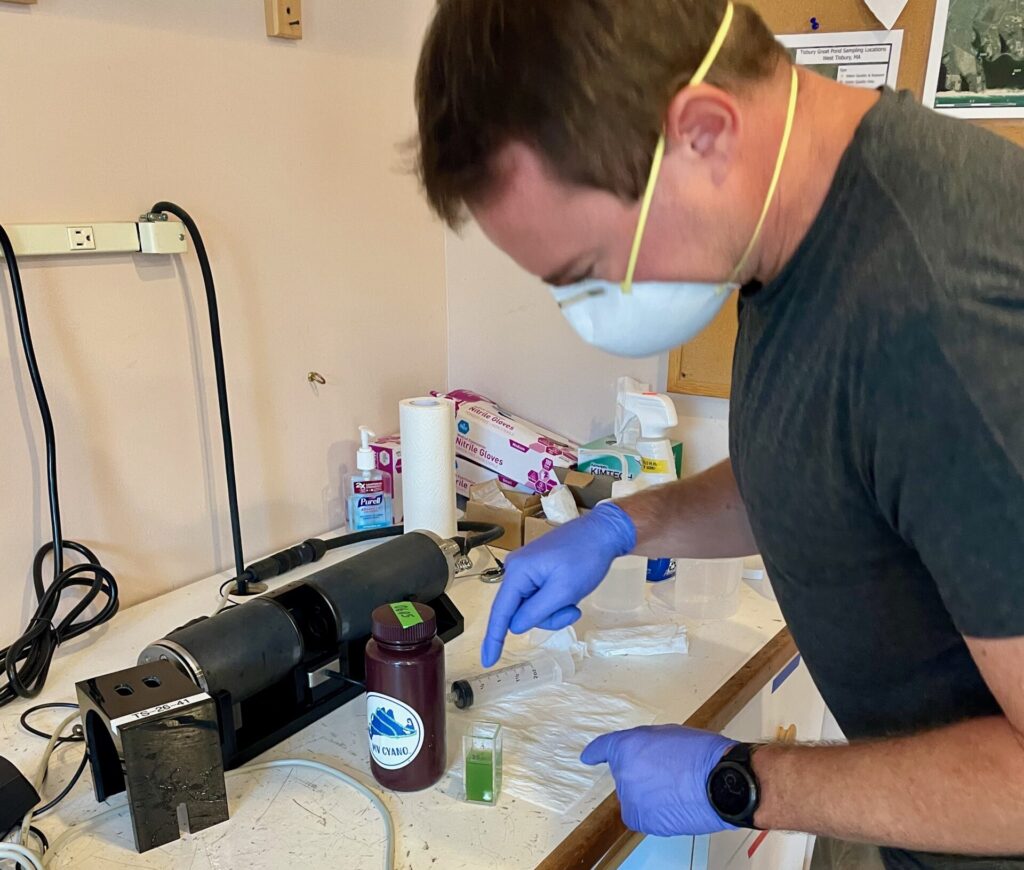 Learn about cyanobacteria blooms in 2022
Understand cyanotoxin results and public health recommendations
Review the process from bloom reports–>sample analysis–>public health alerts through photos and stories from those involved
Get your questions answered about current studies, emerging science, and next steps
Connect the challenge of nitrogen pollution to the frequency and intensity of blooms
Thursday, March 30th, 2023 at 3:30 pm via Zoom.