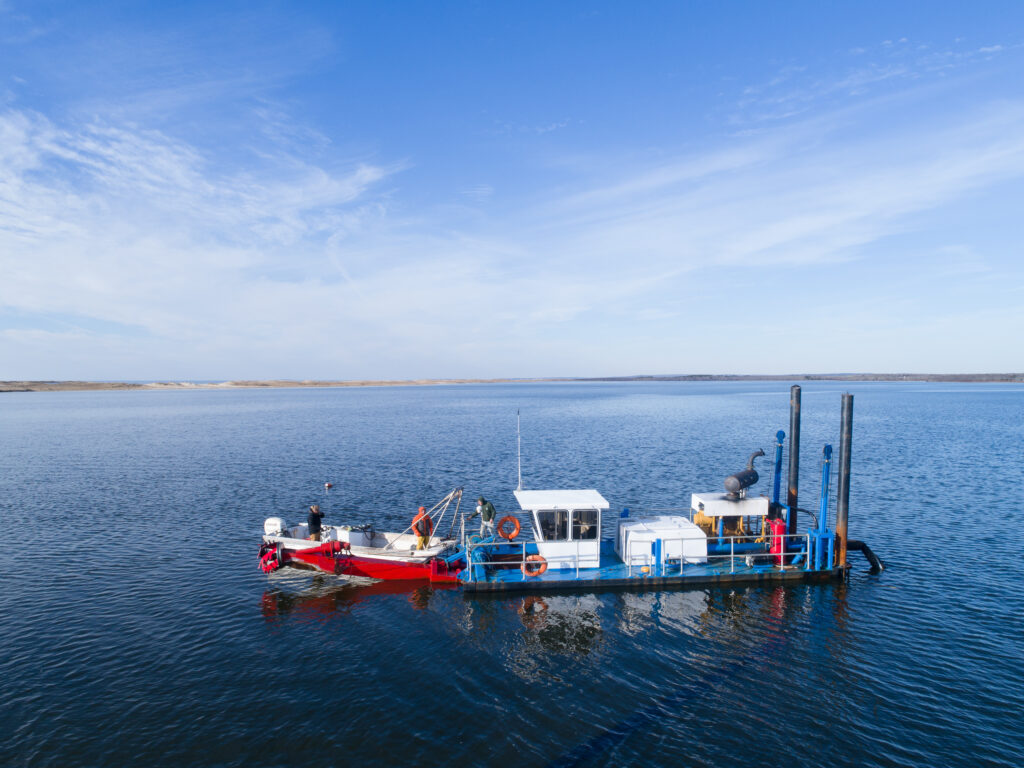 Per the Town of Edgartown's Dredge Committee meeting, the Town's dredge was launched into Edgartown Great Pond in late January. Dredging commenced Thursday, February 2nd, 2023 once the weather window was favorable.
This is great news for the health of Edgartown Great Pond! Salinity is critically low and the last several pond cuts have not stayed open long enough for a pond-wide flush that decreases nutrient pollution and increases salinity. EGP is ~4 feet above mean sea level at last check.
The Town expects to dredge for ~10 days and will leave the sand on the barrier beach or use it to reinforce the dunes if the Crax/Herring Creek dune reinforcement permitting comes through in time. The delta north of the cut will be dredged along with the approach to the sluiceway.
The next pond cut will be made after dredging is complete, as the pond needs to be high for haul and launch of the dredge.
Photos were captured via drone by photographer and pilot, David Welch.