~Beach Seine Science Days~
Summer 2022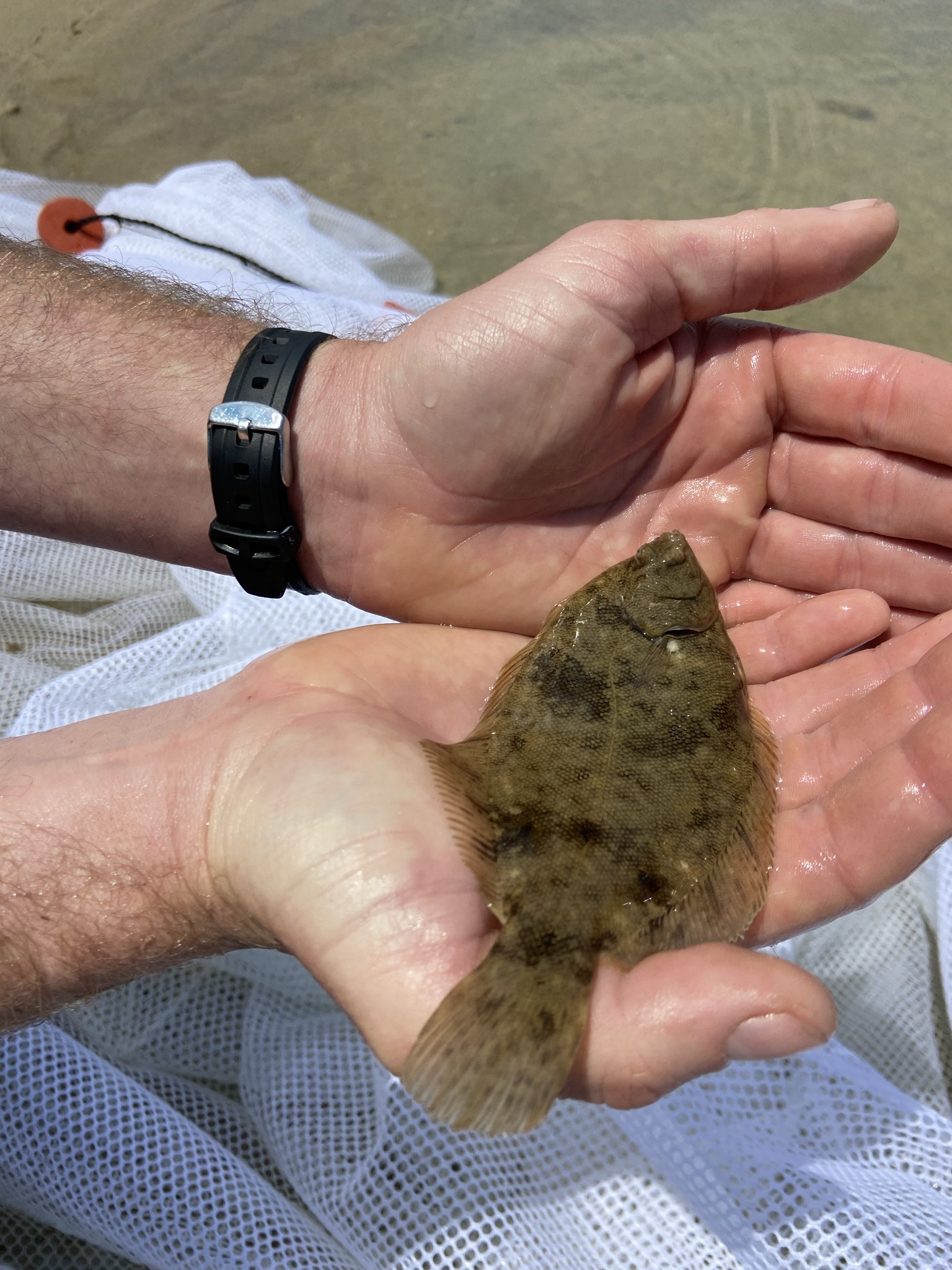 Join us for a beach seines @"the cut" of Edgartown Great Pond
Saturday, July 30, 9:30 – 11:30 am
Friday, August 5, 3:00 – 5:00 pm
We'll catch fish, crabs, and many other pond creatures!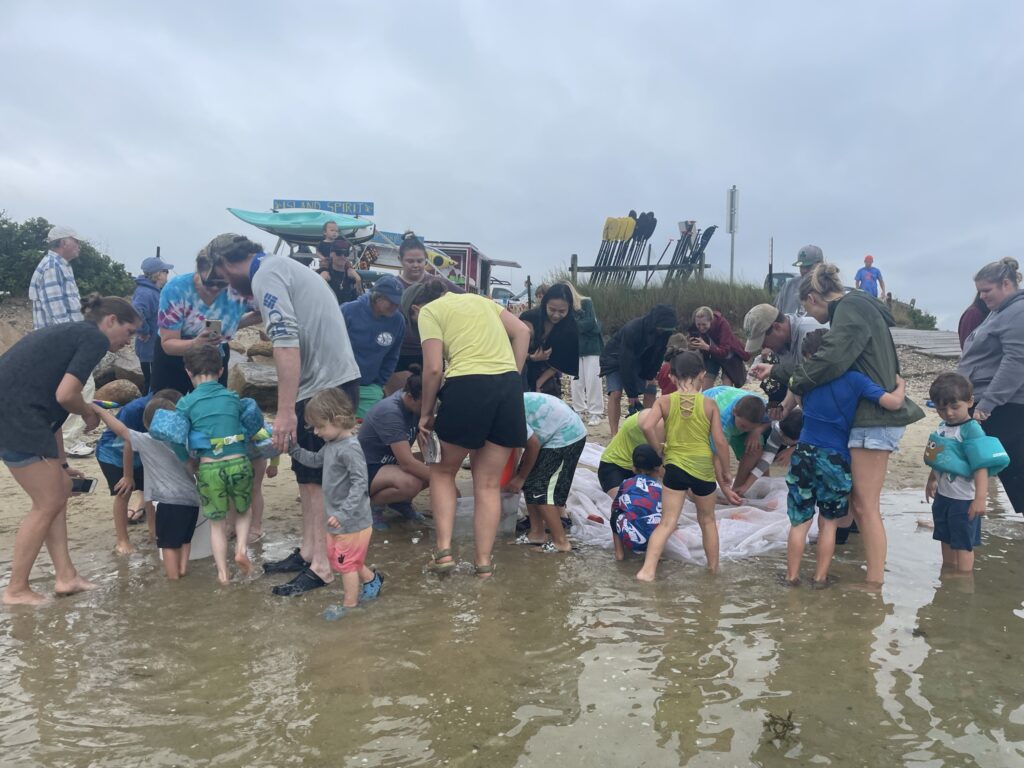 Great Pond Foundation is continuing our commitment to education by hosting Beach Seine Science Days in summer 2022. This is building off a successful collaboration with Friends of Sengekontacket Pond and Island Spirit Kayak in 2021, where dozens of families participated in our Sengekontacket Species Roundup to learn about the fish and invertebrates found along the pond's shoreline. These events center on GPF's 30-foot beach seine net, which is dragged across shallow water and captures animals throughout the water column, from the bottom of the pond up to the surface, replicating our scientific field work. GPF uses this net to study biodiversity in an ecosystem, as data generated from beach seine hauls can be used to track changes in species composition and abundance over time. However, this net is also an excellent outreach tool, as it allows members of the community to be hands-on with critters in our ponds while learning about the array of life that the pond supports. All beach seine events are free and open to the public.
Thanks to all those who joined us for the 1st Beach Seine of the summer!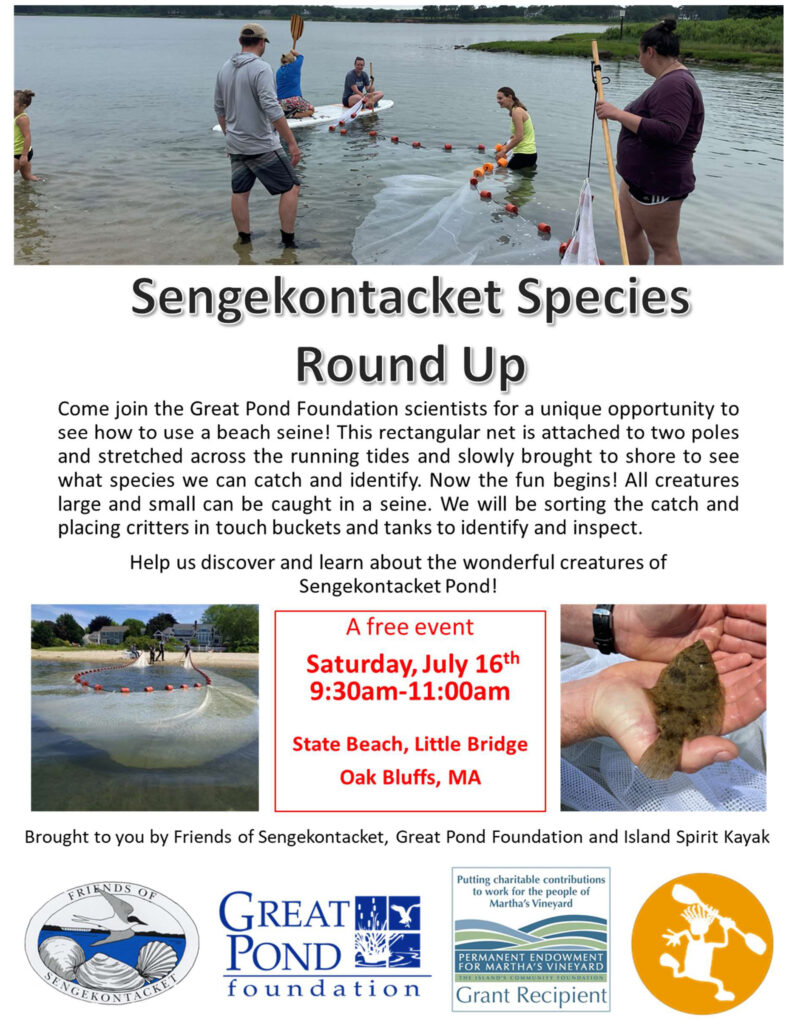 Next Generation Initiative Beach Seines @ EGP Cut
Saturday, July 30, 9:30 – 11:30 am
Friday, August 5, 3:00 – 5:00 pm
Since 2021, GPF has been working with Anne Mazar (GPF Director and Clerk) and Lisa Berkower on the Next Generation Initiative (NGI) that aims to bring together a young generation of Edgartown Great Pond neighbors and foster an interest in preserving and protecting the Pond. Many of those involved are children or grandchildren of the community members who have been participating in pond stewardship for decades.
If you or someone you know may be interested in joining this initiative, please contact science@greatpondfoundation.org . The NGI has hosted and will continue to host off-season events for learning and engagement.