Nitrogen Sources in Island Great Ponds:
A new study by Marine Biological Laboratory Scientists in collaboration with Great Pond Foundation identifies wastewater and the greatest contributor of nitrogen to 4 great ponds along the south shore of Martha's Vineyard. Nitrogen from wastewater accounts for over half of the nitrogen in Edgartown Great Pond, Tisbury Great Pond, Chilmark Pond, and Crackatuxet Pond.
Measuring the contribution of wastewater to nitrogen pollution in the pond is the first step towards mitigating it. In 2021 GPF worked with the MBL to document and quantify the problem in Edgartown Great Pond.
In 2022 GPF will work with the MBL to pinpoint the location of the sources of nitrogen in Edgartown Great Pond. For clarity, wastewater could be coming from individual septic systems or the town wastewater treatment facility (head of Meshacket). The next step is to identify and quantify where the wastewater is coming from so that we can stop it and remediate it before it enters the waters of our beloved pond.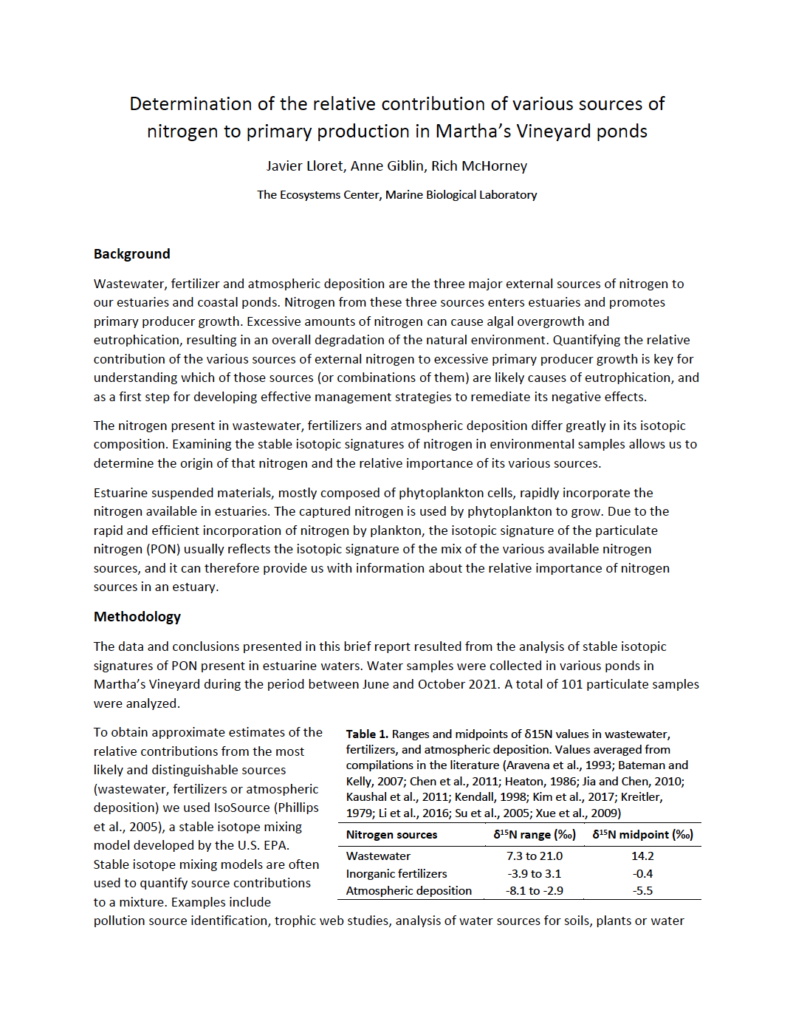 GPF began a collaboration with the MBL in 2021 to identify nitrogen sources in Island Great Ponds. This study is a result of this work.