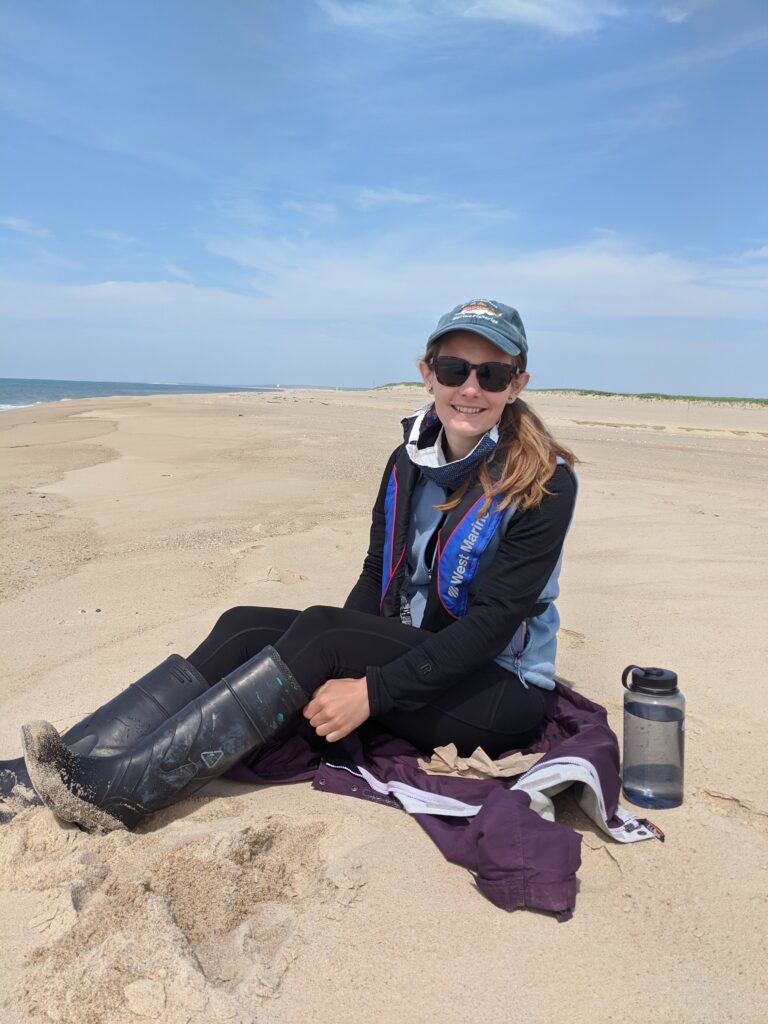 GPF's New Scientific Program Director:
We are proud to announce that in January, Julie Pringle, formerly GPF's Scientific Program manager, was promoted to Scientific Program Director. Fortuitously, Julie joined on team on Earth Day 2019. Since becoming a member of our scientific staff, Julie has expanded the Foundation's scientific capacity, both in terms of the range of studies we conduct and the quantity of data we analyze. Julie leads GPF's scientific programs including the Ecosystem Monitoring Program, the Biodiversity Monitoring Program, and the MV CYANO program. Julie's incredible work ethic, meticulous dedication to data integrity, and stellar scientific mind make us so grateful she is a member of our team.
More About Julie:
As a native Islander Julie developed a passion for anything water-related from an early age. Her childhood spent sailing and swimming led to a curiosity about the creatures living under the surface, which grew into a desire to protect this wildlife from the many threats they face. As an undergraduate Julie attended Tufts University, where she received a B.S. in biology. Prior to graduate school, Julie worked as the Water Resources Intern at the Martha's Vineyard Commission and as a Laboratory Assistant at the Woods Hole Oceanographic Institution. In 2018, Julie completed her master's degree at University of Connecticut Avery Point, where she studied biological oceanography. Julie's master's thesis focused on age and growth patterns of the Atlantic silverside, a small but abundant fish that plays an important role in the food web.